Jan Romer

Visit POLC on FaceBook

Follow POLC on Twitter


Fully Shielded parking lot lights
---
Pennsylvania Outdoor Lighting Council
The Pennsylvania Outdoor Lighting Council, a not-for-profit group of volunteers founded in 1995, provides advice on solving the problems of glare, light trespass, energy waste, and skyglow caused by careless and excessive use of outdoor lighting. The goal of the POLC is to improve outdoor lighting practices in Pennsylvania by educating municipal officials and the public about good outdoor lighting. Good outdoor lighting provides the
right amount
of light, not too little and not too much, while minimizing glare, light trespass and energy consumption. Good outdoor lighting uses energy wisely and avoids the safety and nuisance problems of obtrusive lighting.
The Pennsylvania Outdoor Lighting Council's experienced advisers work free of cost directly with individuals, e.g., homeowners and businesses to solve outdoor lighting problems and with municipal governments to develop and enforce outdoor lighting ordinances that promote outdoor lighting quality for the comfort and safety of the municipality's residents and businesses. An important part of the POLC's work involves its
Model Outdoor Lighting Ordinances
which can be extremely useful particularly when a municipality lacks specific expertise with lighting issues, and seeks comprehensive and time-honored ordinance language that can be tailored to the municipality's specific needs.
---
Light Trespass is light going where it isn't wanted!
| | |
| --- | --- |
| Courtesy RAB Lighting | Courtesy RAB Lighting |
---
Click here for POLC News!
| | |
| --- | --- |
| | Capital Lighting Dark Sky Outdoor Sconce - available from ATG Stores. |
| | Mason RLM Oil Rubbed Bronze Outdoor Wall-Mount Dark-Sky Downlight - available from The Home Depot. |
| | Hampton Bay 180-Degree Oil-Rubbed Bronze Motion-Sensing Outdoor Wall Lantern - available from The Home Depot |
| | Portfolio Dovray 8.12-inch H Oil-Rubbed Bronze Dark Sky Outdoor Wall Light - available from Lowe's. |
| | RAB SLIM12Y/PC 12W Slim LED Wallpack, 120V Button Photocell, 3000K (Warm), 1242 Lumens, 83 CRI, Standard Operation, Bronze Finish - available from Electric Bargain Stores. |
| | WAC Lighting Endurance Fin WP-LED119 LED 19W - 3,000K wall sconce - available from YLighting. |
| | Hubbell DDL-56L-4K-1-NA LED 30 watt - 4,000K Dusk-to-Dawn - available from elightbulbs. |
| | XtraLight Viento - Zero Uplight wall pack - available from xtraLight. |
You can also go to the web sites for Home Depot and Lowes and search for "dark sky lighting. A list of light fixtures will be presented having varying dark sky merit.
NEWS:
April 6, 2018 - Updated section on Lighting and Health
Click here.
NEWS:
January 8, 2018 - Model Ordinances Revised (luminaire on/off control). The POLC Model Lighting Ordinances are available in three versions: one for zoning ordinances, one for subdivision & land development ordinances and a stand-alone ordinance.
For the latest model ordinances along with some existing outdoor lighting ordinances in Pennsylvania, click here.
NEWS:
January 2, 2018 - North Coventry Township's Experiences Converting To LED Street Lights
Click here.
NEWS:
March 24, 2017 - PowerPoint - ADVICE FOR MUNICIPALITIES ON HOW TO DEAL WITH ELECTRONIC BILLBOARD LIGHTING ISSUES.
For the Electronic Billboard PPT, click here.
NEWS:
October 5, 2016 - Light Trespass Success Story (pdf)
Click here.
NEWS:
April 12, 2016 - New York Times article
Illuminating the Effects of Light Pollution
by Nicholas St. Fleur.
Click here.
NEWS:
February 20, 2016 - Light and Health.........Video: (5 min) from Philips Lighting - Basic concepts of Light and Health and how they are related.
Click here.
NEWS:
January 6, 2015 - SOUTH COVENTRY TOWNSHIP WINS DARK-SKY COMMENDATION.
Click here for Press release
(PDF)
NEWS:
Sample Ordinance Language for Digital Message Boards, May, 2014
click here.
(PDF)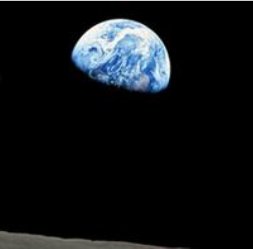 ---

Outdoor Lighting and Light Pollution Links:

---
POLC is the Southeastern Pennsylvania Chapter of the International Dark-Sky Association
Other IDA-Affiliated Chapters in Pennsylvania:
- Erie Crawford County Chapter, Chapter Leader: Susan Campbell, erieskies@gmail.com;
- Pittsburgh Chapter, Chapter Leader: Diane Turnshek, dianeturnshek@gmail.compghconstellation.com
---
To send an e-mail to POLC click here or address to polcouncil@polcouncil.org
You can write to the Pennsylvania Outdoor Lighting Council at:
1438 Shaner Drive, Pottstown, PA 19465.

---
POLC is an official iConserve Pennsylvania partner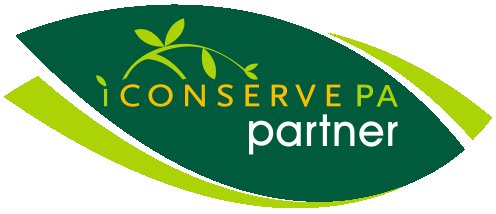 ---
POLC is an official Schuylkill Highlands Conservation Landscape Initiative partner

---
POLC is an official Hopewell Big Woods partner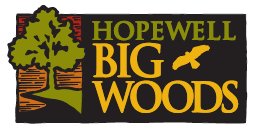 This site is maintained by: Barry Johnson, a Pennsylvania Outdoor Lighting Council volunteer